Sacred Gin have now officially opened their cocktail bar at The Star Pub in Highgate. Not far from Archway, Tuffnell park and Highgate, The Star pub has dedicated their upstairs to creating and celebrating Sacred Gin. And now I'm finally allowed to tell you about it!
Sacred Gin at The Star, Highgate
When you arrive walk through the main pub, with its open wood fire, and follow the birds upstairs to the Sacred space:
Inside the second floor space you will find another of these neon signs and a bar well stocked with all things Sacred. From their single botanical gins and vermouth to the latest releases of whiskey, sloe gin and whiskey liqueur.
I first tried Sacred Gin at a tasting at The Oliver Conquest (my favourite gin pub!) and as they are local, I've kept in touch with Hillary and Ian at more tastings in the Camden area.
If you look around the corner from the bar you will see the still where they actually make the gin: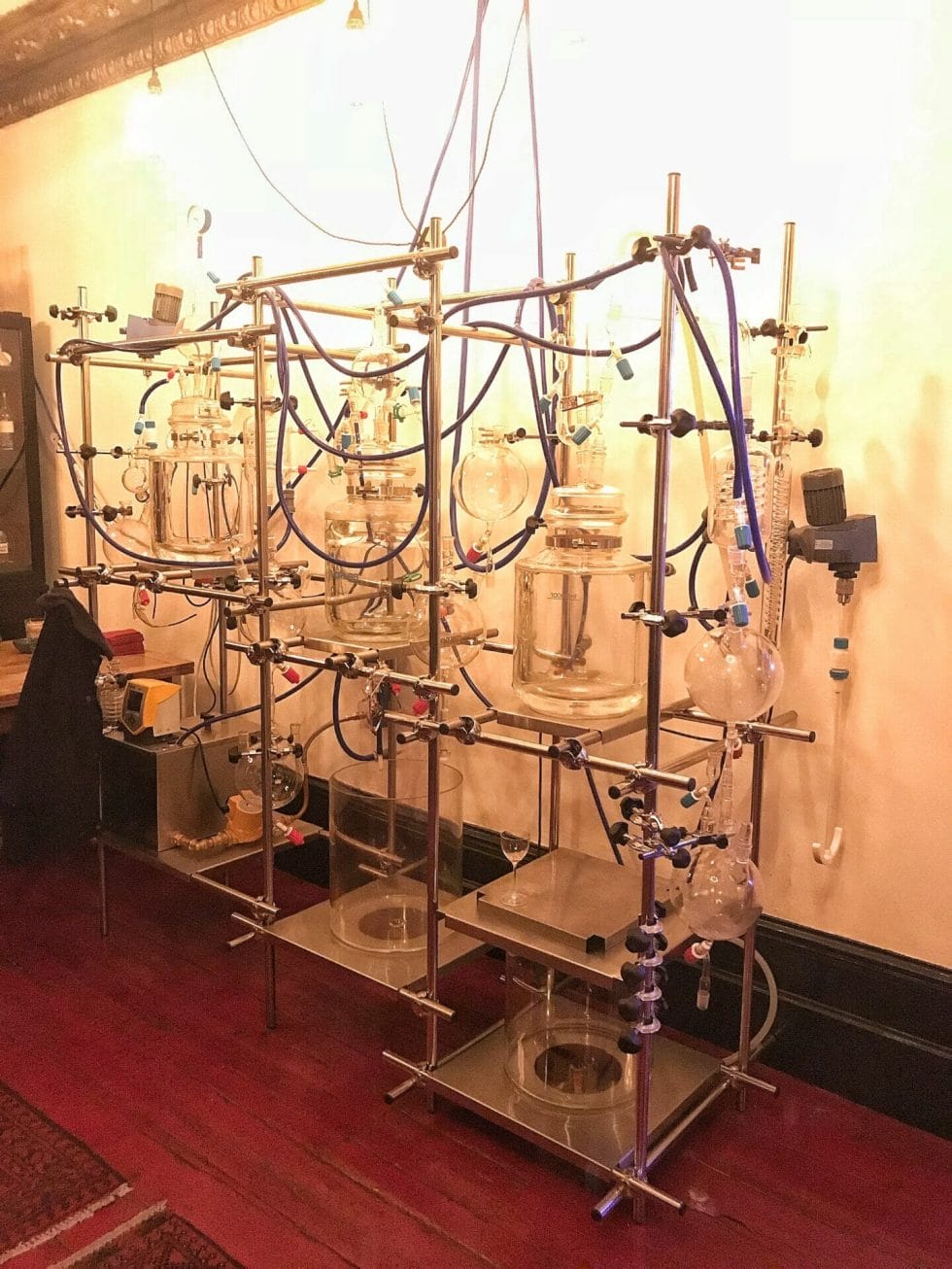 They've finally managed to move this out of their kitchen in Highgate!
The upstairs area includes comfy chairs in which to enjoy your Sacred drinks. Even better is the terrace area. Perfect for smokers, but also perfect for those summer evenings that I wish were around the corner! (definitely wishful thinking with a Siberian freeze forecast for March!)
So here's the bit you've been waiting for, the drinks:
The Sacred cocktails
I particularly like their bottle aged Negroni (you all know I love a negroni!) and the Scarlett Sloehansson cocktail, made with orange Solerno liqueur. They also make a range of cocktails using their whiskey and liqueur and can make most classic cocktails too!
Sacred only recently released their Sloe gin and its a masterpiece. Not too sweet, it also has a very forward juniper flavour, so you don't forget that it's a gin. It's perfect for cocktails like the Scarlett Sloehansson (although try saying that after you've had a few!)
Sacred at The Star is open to the public for drinks every Thursday – Saturday,  6-11pm.  Will I see you there?
The Star Pub is at 47 Chester Road, Highgate, London, N19 5DF