How do you drink your martini's? (I like mine with a twist of citrus…) but what makes the World's Best Martini? That's what the World's Best Martini Challenge is trying to find out!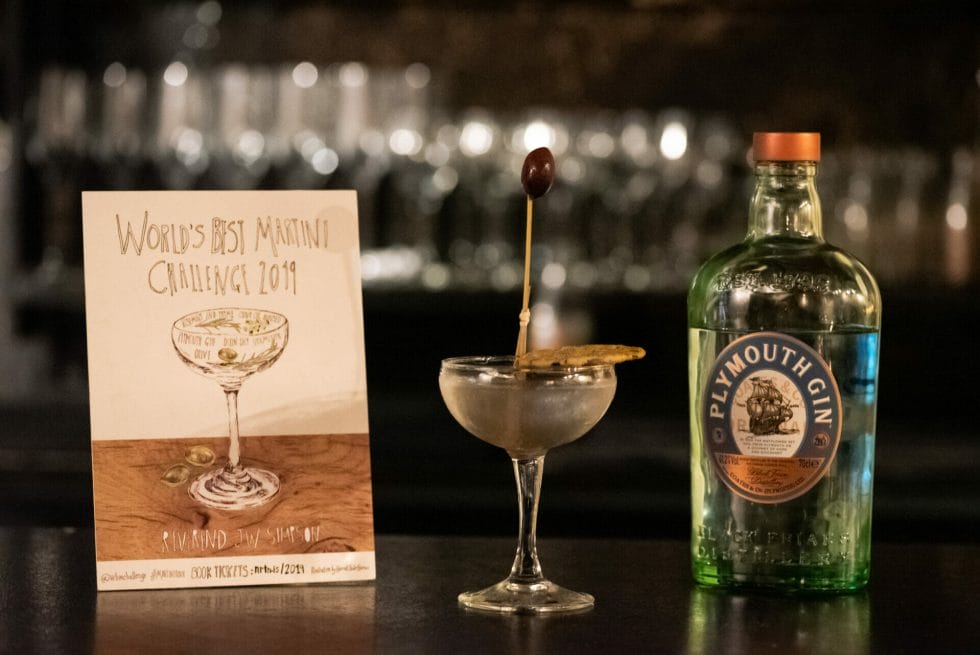 Come and experience the finale of this challenge at 100 Wardour Street on 15th January 2019 and see for yourself! Read on for the full details:
World's Best Martini Challenge: The 2019 Final!
Why do Dry January when you can do London Dry January instead? The World's Best Martini Challenge is back on the 15th of January to choose a winner from the finalist cocktails. But how different can a martini be? Well that's the big question.
What is a martini?
First things first. I need to make sure that you understand what is involved with the World's Best Martini Challenge.
We are NOT talking about a vodka martini… it's gin martini's all the way for this challenge! (no cheeky James Bond Vesper martinis!)
There are no sweet porn star martini's… whilst I haven't seen the entrants for this year, I know that the aim is to let the gin shine as the main flavour
What is a martini made of?
Well a martini is a gin drink that involves vermouth and gin being chilled by either shaking or stirring. Classically martinis are either served with a citrus twist or an olive. You can also get a dirty martini if you include the brine from the olives in the finished drink. However simple, this still leaves room for plenty of variations:
You can change up the vermouth or use a blend of different ones, from dry to sweeter.
You can change up the quantity of vermouth. A dry martini uses a lot less than a wet martini for example.
You can use different garnishes to change up the flavours and perception. An olive is savoury, however citrus peel and oils are fresh and zesty and a Gibson takes the savoury notes to another level with a pickled onion!
So basically there is plenty to play around with to highlight the best qualities of the gin base.
The entrants and finalists
Who has entered the Martini Challenge? Well it's a broad range of gins, from Swedish Osel Gin, to London's Marylebone Gin and Tarquin's Gin from Cornwall. Several contenders took part in the #MartiniTour which allowed the public to try a selection of this year's entries at some of London's coolest bars. These include Callooh Callay, Every Cloud, Quaqlino's, Heads + Tails, Blade Hairclubbing, The Cocktail Trading Company and Reverend JW Simpsons.
Gary Sharp and James Thomas, martini experts and co-founders, then narrowed down the submissions to the top five, in no particular order:
Conker Spirits Navy Strength
Plymouth
HMS Spirits Mary Rose
Marylebone
Campfire
All amazing gins which shine in martini cocktail.
These five will go head to head in the final in front of a panel of independent (or should that be #gindependent?!) experts. Each brand will present a classic and showcase martini, and if you attend you will get to try samples of each of the classic martinis, whilst the judging is done.
Co-founder James says:
The 2019 challenge event will be our best yet. Each year we try to make it bigger and better and we're so pleased to have the support of these great gin-makers, bartenders and bars. And of course, it's our martini-loving crowd that makes it such a great night out.'
Get tickets to come along!
So if you want to attend and try out all the finalist's classic martinis, you can get your tickets from £25 at Design My Night: World's Best Martini Challenge 2019
Be sure to snatch them up quickly, as this event is always popular!
Let me know, will I see you there?!