Russia in Winter isn't the most hospitable place to visit, but as the old adage says
There is no such thing as bad weather, just improper clothing!"
So what should you pack to be prepared for the Winter weather in Russia? Read on to see my recommendations on what to pack for Winter in Russia!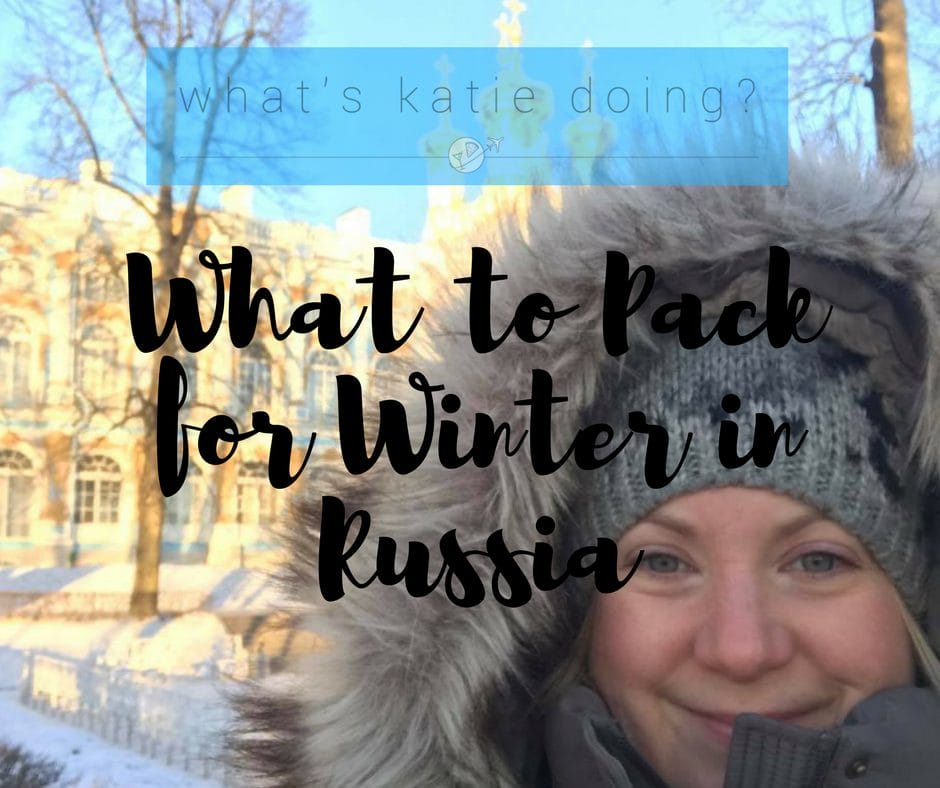 What to pack for Winter in Russia
1. A good coat
The Russians typically wear a lot of fur. This is because it naturally traps the heat in to keep the wearer warm. However not everyone is comfortable wearing fur or can afford it. So to keep warm in minus 20 Celsius a long coat with goose down or other warm lining is vital. I wore a coat from Uniqlo that my mum bought me as a Christmas present before I went to Russia!
A little fake fur ups the fashion at any point 🙂 In addition Russian's are generally stylish, so keep up with them with belted coats to avoid the 'I got drowned in a sleeping bag look'.
2. A warm hat
Even with the hood on my coat, I needed a beanie underneath. I took several different hats but generally wore just one, my favourite woolen grey leopard print – stylish and warm!
When it wasn't so cold (i.e. above freezing) then this hat was fine to use around Moscow.
3. Good Winter boots
Good boots are a must when walking in snowy or icy streets. If you just have trainers then you won't have adequate grip – cue sliding all over the place and falling arse over tit!! In addition a waterproof boot when walking in snow is vital. As soon as the snow melts, when you are inside or on transport for example, your non-waterproofed boots will get wet. And with wet boots comes wet feet, which leads to very cold feet – not a pleasant feeling.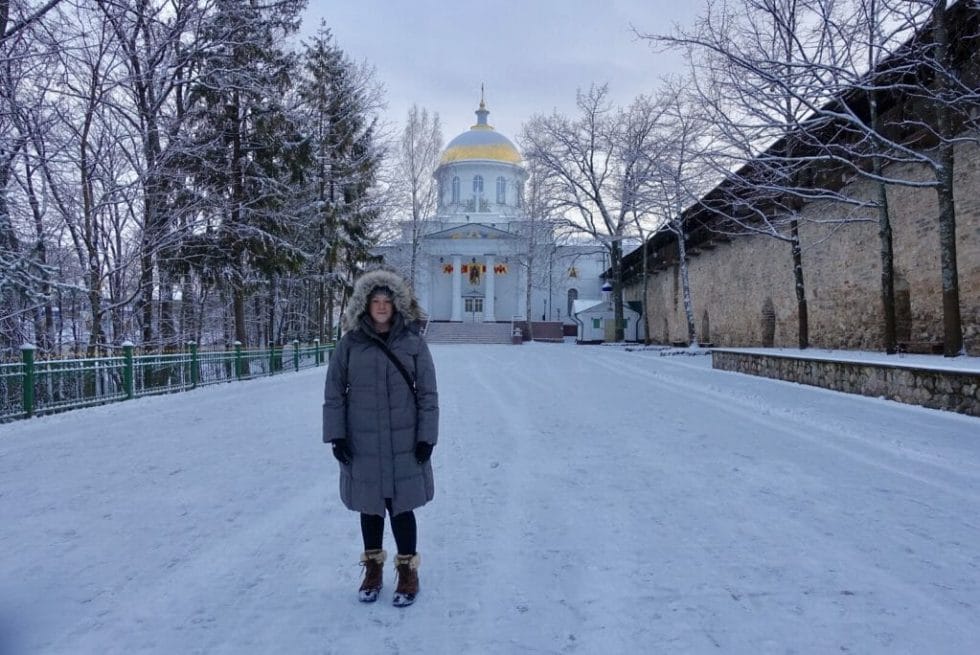 Check my snow boots out… These boots have their own story, I bought them in New York during a snow storm when my leather boots got wet and cold. Luckily we found a store doing a roaring trade in proper snow boots. These ones are Ugg brand, lined with fake fur, lace up, waterproof and with a deep grip on the sole – I use them when I go skiing too!
4. Thermal underwear
The key point to think is layers! When you are moving from sub zero temperatures outside to the heated indoors, you will want to be able to take layers off to remain comfortable. A layer of thermal underwear – leggings or long johns and a long sleeved top – under your clothes really keeps you warm.
5. Touch screen gloves
An absolute god-send when you are anywhere cold! I use these for skiing and using my phone around London during the Winter. For somewhere that regularly gets below freezing, gloves with the ability to work touch screens are a necessity. To work a phone or camera you need a thinner glove with the special fingers. You can always layer up with proper ski gloves on top, but you need something thinner for the dexterity.