So you may have seen from my social media that I've been in Killarney Ireland for the TBEX travel blogger conference. I really enjoyed the conference and the experiences that they gave us – including lots of opportunities to drink local gin! Not only did TBEX showcase local Dingle gin and one of my favourites, Bertha's Revenge at the opening night party, but we also had the chance to make an Irish martini at the Ross Hotel. So here are my recommendations on where to drink gin in Killarney:
Killarney Gin Guide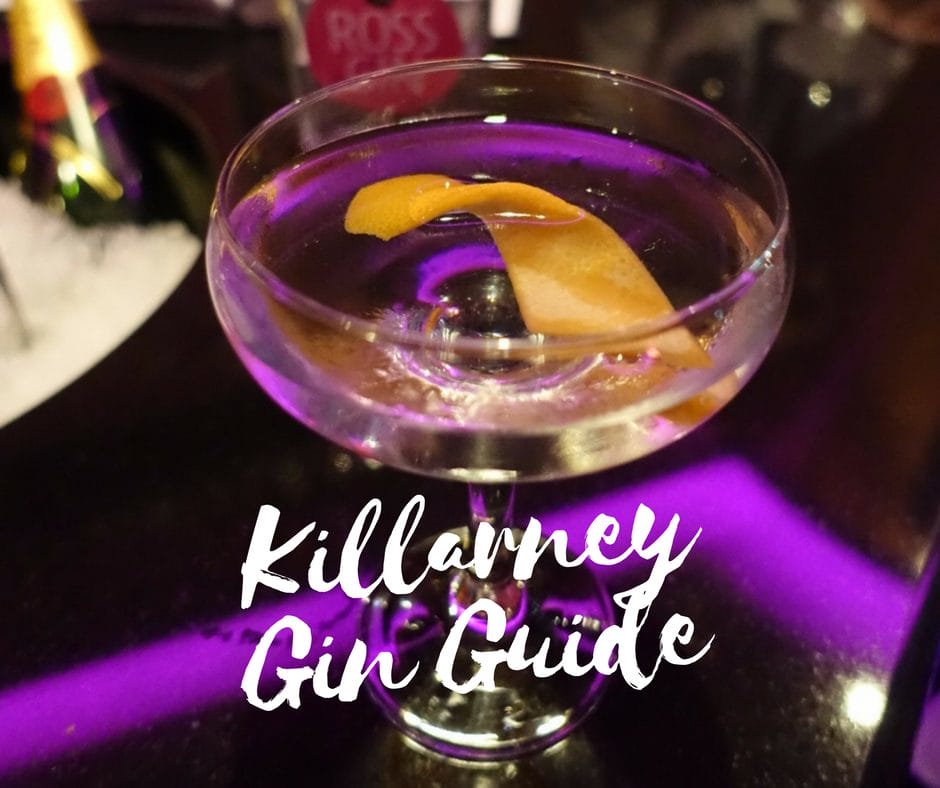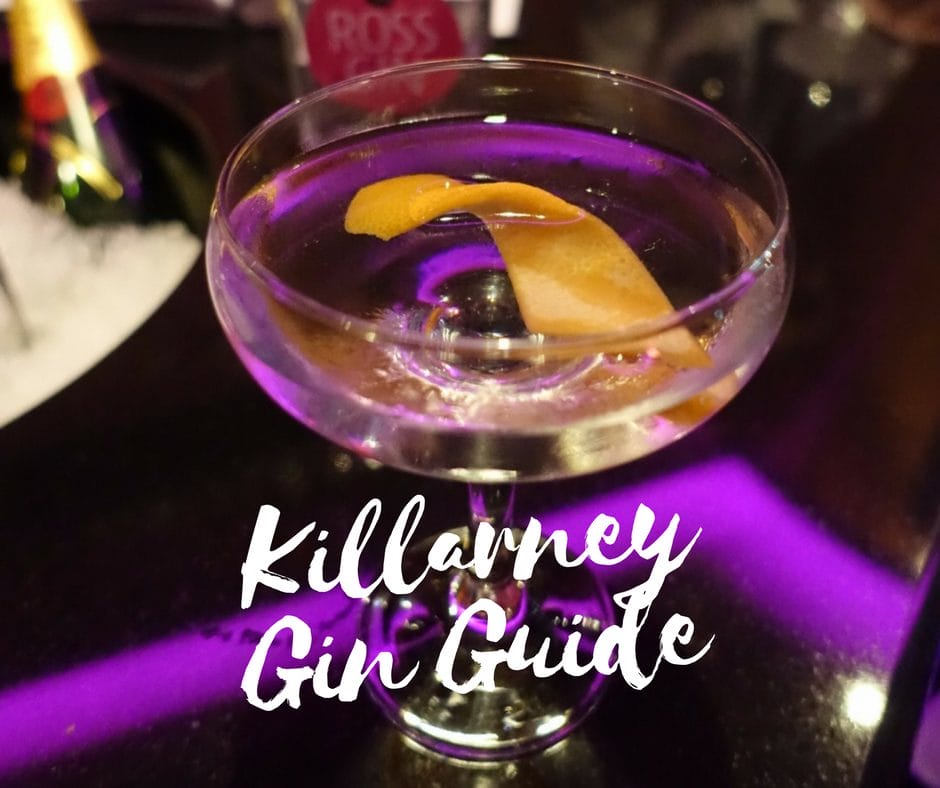 *Disclosure: please note that this post contains affiliate links – these help keep me in martinis via commission when you click on them, I'll never link to something I don't rate!*
The Ross hotel is fun and trendy and the Pink Lounge is no exception. As the name suggests it has a LOT of pink.
I was lucky to have a martini making lesson as part of the TBEX experience, they take their gin seriously here…
With around 80 Gins and growing, the Pink Lounge focuses on quality gins from around the world, as well as the best of Ireland. While they can arrange gin tastings for you, I think the classic cocktails are amazing here.
​​
The story of the Ross' own gin starts with a passion for great gin and ends after the bar team spent a day at a distillery testing recipes. Each of the staff members had their own recipe, from floral to heavy citrus, and these were taste tested before they came to a decision on the final flavour. Which one won? Well it was the most floral of the gins they made.
The key area of decision making for any bar making a gin is versatlity. So whilst having the gin neat in a martini is great, it needs to work well for the staple gin and tonic serve. And the Ross nailed it! They serve their gin and tonic garnished with pink grapefruit and basil to complement the floral notes and it makes a very refreshing G&T.
Yes I know it says whiskey in the name, but this incredibly well stocked bar not only has an IMMENSE selection of Irish, Scottish and even American whiskey, but also gin!
Check out just some of the gin selection in the menu below:
The selection is very broad and includes seasonal variations on some of the local gins. There is definitely something for everyone in this bar, even for whiskey haters like me…
I would totally recommend visiting for the food too, sometimes a tasting requires some nibbles on the side.
JM Reidys is a Killarney institution. This bar is a maze of different rooms, different bars and even a courtyard. Definitely keep exploring and don't stop in the first room you find! You will discover live music in at least 3 different places even on a week night!
So I know this is *technically* eating and not drinking, but it's the most inspired way to have gin! (Or should that be #ginspired?!)
The recommended pairing with the gin ice cream is the blackcurrant sorbet.
Whilst this is not an exhaustive list, I hope you find some ginspiration in my gin guide to Killarney – now you know where to drink gin in Killarney!
Let me know if you have any more recommendations in the comments below!