Ever enjoyed your gin and tonic in wobbly format?!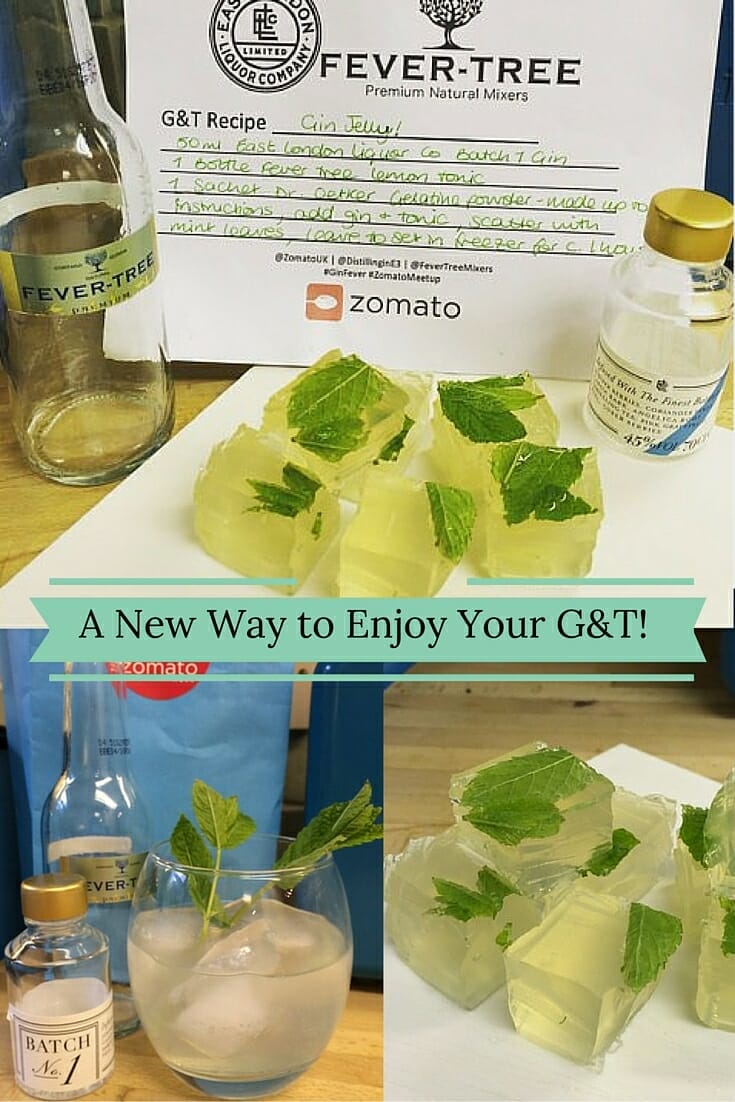 Well here is your chance to try out Gin Jelly 🙂
As part of an event run by Zomato I was sent a bottle of East London Liquor Company (having previously tasted it on the
Gin Journey
!) and a surprise FeverTree mixer and instructed to come up with a G&T recipe.
Having been a late comer to this I had the advantage of seeing Katie Brennan from
BloodyHELLBrennan
making inspired G&T ice lollies. So the competition was on!
I thought, why not try gin sweets and the jelly idea seemed a good fit with the flavours I had – which by the way was the fairly new FeverTree Lemon Tonic (their version of a bitter lemon).
So I investigated turning this:
Into this:
Turns out
A Rather Unusual Chinaman
has a recipe for G&T gummy sweets and Nigella has a recipe for gin jelly. So obviously I ignored both and did it my way!
Recipe
Ingredients:
50 ml gin of your preference (a strong flavoured one is best to stand up to the lemon tonic)
1 bottle of FeverTree lemon tonic
1 sachet of powdered gelatin (or agar agar if you are veggie or vegan) – says on the back it will set 1 pint of liquid, as a guide for quanity required, if you can't get this try a normal jelly mix
Mint leaves to decorate
A mold of some sort to set it in – I used a plastic container with a lid
Method:
Make up the gelatin according to packet instructions
Add the gin and tonic to the liquid gelatin
Pour into cling film lined mould
Decorate with mint leaves
Pop in the freezer (or fridge if you don't have a freezer)
Wait (c1 hour at least for freezer)
Check it's set before you turn out
Cut into chunks with a clean warm knife
Keep in fridge until you need to serve (else it will melt back into one lump!)
Slurp away, feeling more sophisticated than those with vodka jelly!