Happy Christmas everyone! Although it's taken me a while, I thought that a brief round up of some of the best Christmas gins for 2017 would be a great way to end the year. So here are my recommendations: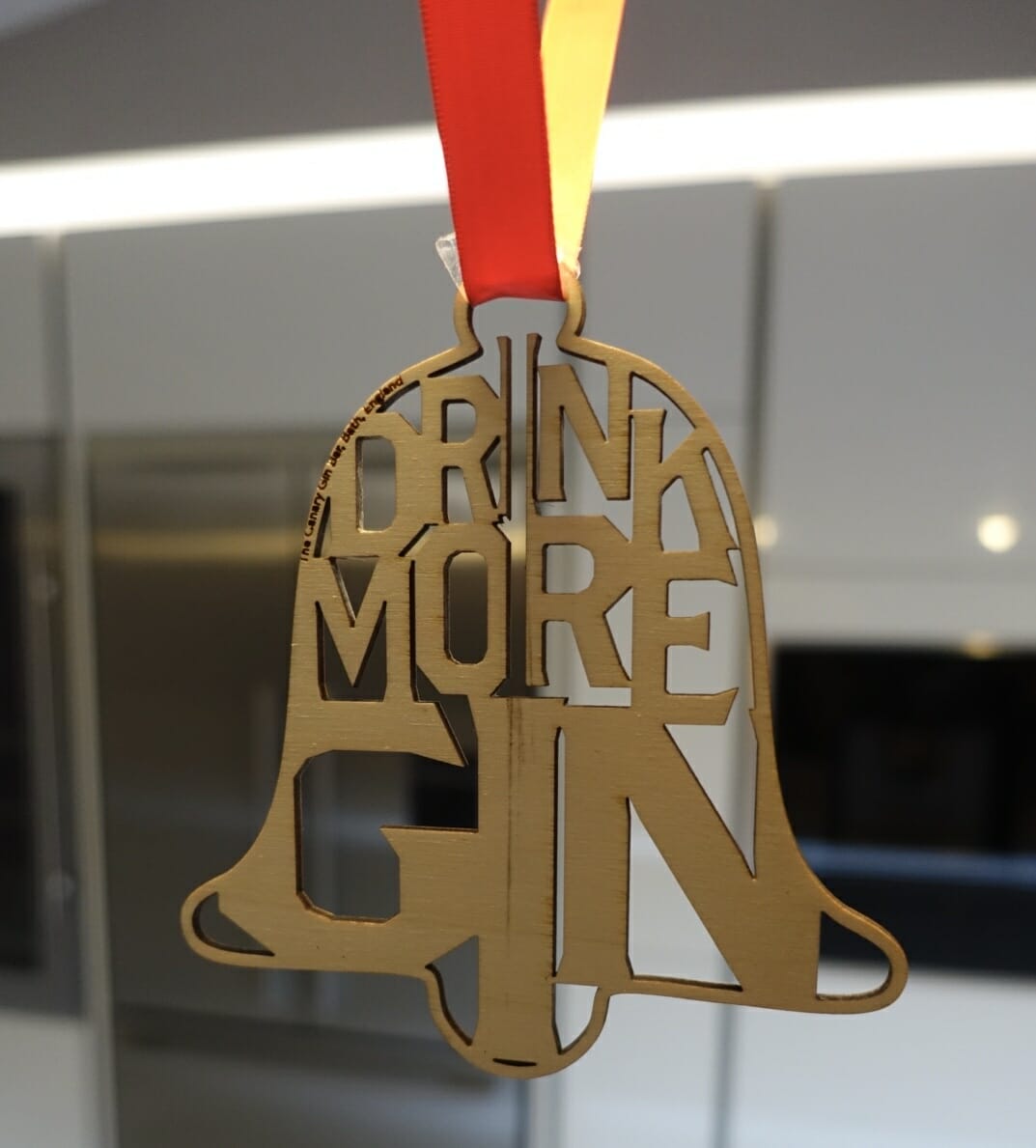 Best Christmas gins of 2017
Southern Hemisphere
Four Pillars Christmas Pudding Gin – Australia
Now this isn't the first gin to use whole Christmas puddings in the distillation (Sacred were the first to do that!). However it is the first that is then aged in Muscat barrels.
At a healthy 43.8% this combination results in caramel and spice on the nose and juniper led spice in the mouth. After the first spices are tasted, the fruitiness comes in. The curranty notes linger on the palate – a very nice gin to have on it's own over ice, but even better in a martinez!
Check out the full video on how to make this classic cocktail
Hope on Hopkins: Gold, Frankincense and Myrrh – South Africa
We visited Hope on Hopkins distillery whilst in Cape Town this year and Lucy very kindly let us try these special editions. Created for the Gin Box craft gin club in South Africa, these miniatures of Gold, Frankincense and Myrrh are inspired.
Gold
A very warming spirit, Gold is full of citrus and cinnamon spice. A lovely golden colour – which comes from aging for 2.5 months in staves of Hungarian new oak – this is a lovely Winter gin for those of us in the Northern Hemisphere! The cinnamon warms you all the way through and the citrus is layered. We thought this was best served with a classic Indian tonic water – so as not to detract from the flavours.
Frankincense
I thought the Frankincense had a fresh smell – apparently this is all lead by the actual Frankincense in the distillation. You get the cinnamon and all spice coming through in the mouth and I thought I could taste cumin in there also. Best served with a classic or light tonic water.
Myrrh
The Myrrh has a big mouthfeel – lots of spices add to the roundness of this gin. Ingredients include toasted corriander, cumin, star anise and myrrh. I also get a hint of cardamom, all these pull together for a robust gin that delights the senses. The flavours are enough to stand up to the sweetness and spice of the FeverTree limited edition Clementine and Cinnamon tonic.
Broken Heart Quince & Barrel Aged – New Zealand
A special mention to these lovely gins from Broken Heart. Whilst not specifically developed for Christmas, both the Quince and the Barrel Aged gins are perfect for Christmas in different ways. I tried both of these lovely gins whilst in New Zealand in their Autumn.
Quince 'gin'
Whilst not technically a gin according to the EU definition (it's a lower % ABV than the regulations state it should be for a gin), this is definitely not a liqueur. The tartness of the quince really comes through and makes it perfect to go with your festive cheese board instead of a sweet port.
Barrel Aged gin
The Barrel Aged gin is full of warming flavours, although not heavily aged like a whiskey. This makes it easy to sip on its own, or to serve with ginger ale for a spicy twist. My favourite flavour combination for a Christmas gin drink is ginger ale served with cinnamon sticks and fresh orange. Doesn't that just invoke Christmas flavours for you too?
Northern hemisphere
Sipsmith Advent and Gingerbread – England
These gins are available as part of the Sipsmith quarterly Sipping Service. Basically you sign up to receive some truly innovative gins every quarter and obviously the December delivery was Christmas themed! My box of 2 unique gins also came with a Sipsmith's tin mug, so that you can try out the hot gin recipes that are all the rage this Winter.
Gingerbread gin
This gin is divine! The gingerbread spices used in the distillation are really well blended and despite being a strong gin at 40%+ there is a sweetness that comes through. I'm not sure if they took inspiration from an Old Tom style gin, but it certainly seems to come across like an Old Tom. This leads it to being drunk neat very easily, almost too easily! Both my Mum and I agree that it was good on its own, but served with a mince pie or slice of Christmas cake. The perfect blend of warming spice and sweetness.
Advent gin
As the name suggests this gin is loaded with all things Advent inspired. So multiple spices and botanicals. The % ABV is again quite high, but without the sweetness that the Gingerbread gin had, I wouldn't drink this on its own. It has bolder more striking flavours and definitely stands up to the intensity of the FeverTree Spiced Clementine tonic and I think it would go well with ginger ale also.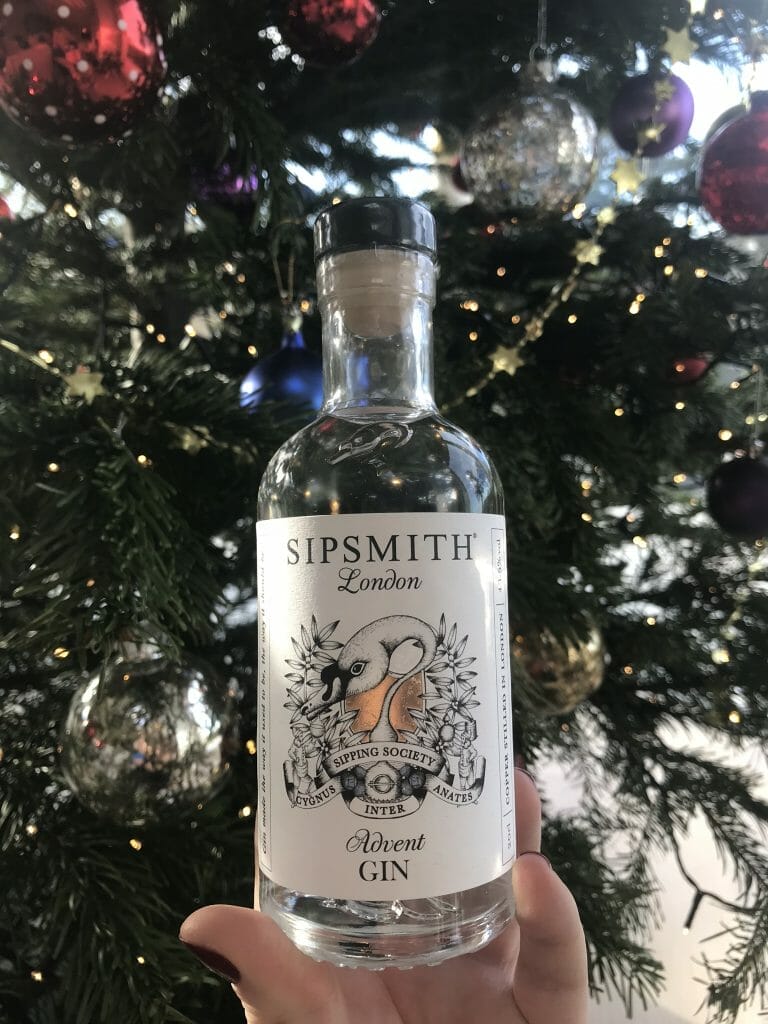 Sacred Sloe gin – England
Only recently released, Sacred are expanding their range of gins to include this wonderful Sloe as well as developing a Whisky and Whisky liqueur:
But obviously I'm most interested in the gin, not the whisky. The Sacred Sloe gin is testament to distiller Ian's love of gin and experimentation. This is a Sloe gin that is definitely not a liqueur. You still get the juniper notes coming through strong even with the fruit content. This makes it perfect for a fruity substitute in some classic gin cocktails. Think Sloe Negroni, but still with that gin edge – just perfect. It's also got the thumbs up from Sara from The Oliver Conquest and she knows her gin!
That Boutiquey Gin Company Yuletide Gin – England
If anyone has a handle on special edition gins then Boutiquey are there at the top of the list! Their Yuletide Gin comes with extra sparkle in the form of edible glitter in the bottle.
Some might say that this is all gimmick, but what is Christmas without a bit of sparkle?!
Ginvent Gin – England
Now I've not actually tried this gin as it was launched at the beginning of December when I was still in South Africa and it sold out pretty quick. However Sandra 'the Juniper Chick' has rated it highly and I trust her tasting.
Did you get to try any of these gins this Christmas? If you did then let me know your favourite in the comments below!