You may have seen several afternoon tea posts on my blog, but do you know what it is?
*This post is sponsored by BuyAGift.com – please support their Teamoji campaign for afternoon tea week, read on to find out more!*
What is afternoon tea?!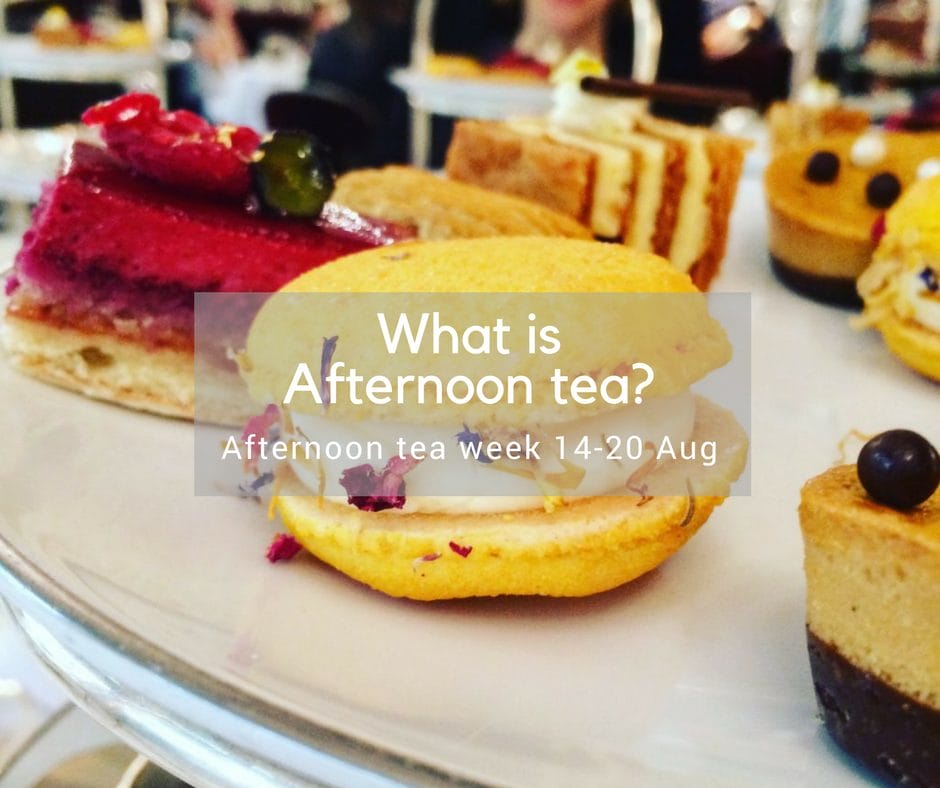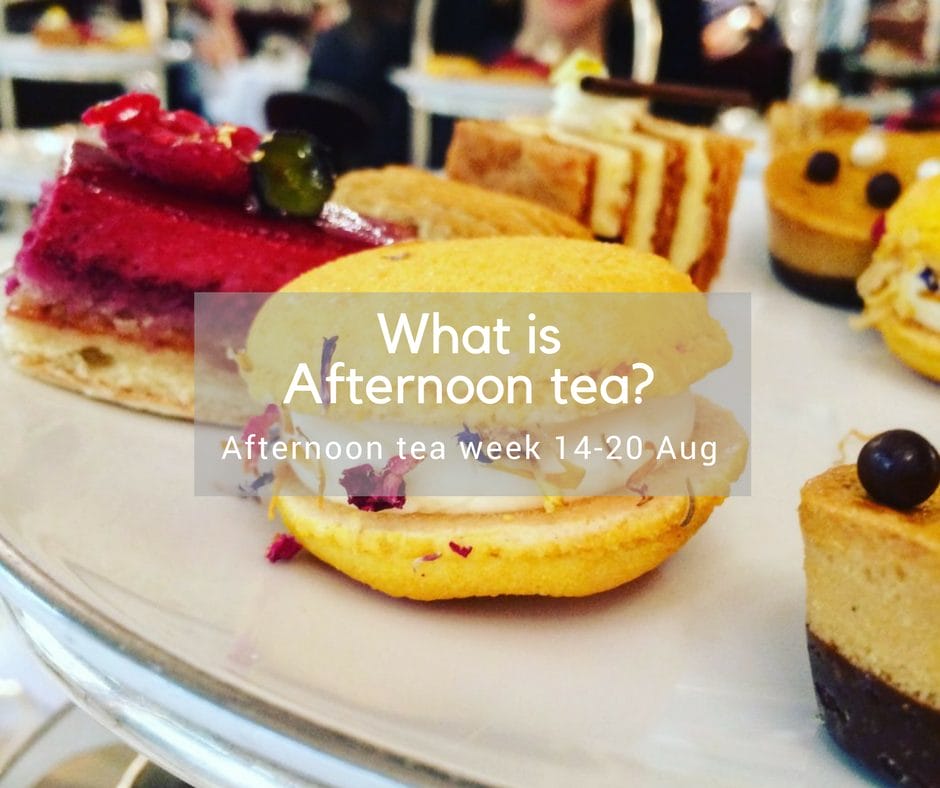 This typically British institution is a light meal, taken in the afternoon between 3:30 and 5pm. Oh and naturally it includes tea – that very British drink. As it's afternoon tea week from 12th-18th August 2019 I thought I would explain a bit more on what it is:
History of afternoon tea
The Duchess of Bedford is widely credited to have transformed afternoon tea into the late-afternoon meal that we enjoy today. It originated in the 1840s among the wealthy social classes in England. By the nineteenth century it had developed into its current form and was observed by both the upper and middle classes. Today the 'formal' afternoon tea is usually taken as part of a special occasion – commonly in a hotel (although sometimes on a bus!)
What's included in an afternoon tea?
Tea
Did you know that more than 60 billion cups of tea are drunk in the UK every year? More tea facts:
The average Brit consumes 3 cups of tea a day and 44% drink tea between 2pm and 4pm!
Yorkshire and Humberside drink the most tea, closely followed by the Welsh.
The most cups drunk per person is in Liverpool, with the average person drinking 1,460 a year! Edinburgh leads the way for fruit tea, with 438 per person per year.
So that tea is included should come as no surprise! Everyone knows the British obsession with tea, usually black tea served with milk. In an afternoon tea you may get a selection of different teas that you can choose from, such as Earl Grey, English Breakfast (the black tea) or the more unusual Oolong and other specialties. This will be served from a tea pot into a cup and saucer – very classy! Sometimes non-tea options are included such as hot chocolate or even green tea, coffee or decaf versions.
Teamoji campaign
With the love of tea in mind
BuyAGift.com
created a campaign to get Great Britain a tea emoji and have begun a petition on change.org. We need you to back the '
Teamoji Campaign
' and generate enough signatures to take to the Unicode Consortium, who have the final decision on which emojis make the cut for the next update. This means that you could be responsible for seeing cups of tea on your Android or iPhone device in the future!
As the number one seller of days out activities in the UK, BuyAGift saw an increase in sales of afternoon tea and this activity is now their most popular package with locations right around the country and ranging from the quintessentially British, to
quirky modern themes
such as Mad Hatter's tea party and Beauty and the Beast.
Champagne!
Some afternoon teas you can enjoy with a glass of champagne too, very fancy!
Savoury
All afternoon teas have delicate versions of savoury foods. These might be cucumber sandwiches, smoked salmon sandwiches with the crusts cut off, or cut into small fingers; or could include other savoury items such as mini quiches. The order that you are meant to eat the afternoon tea starts with these delicate savoury treats, before you move on to the sweet treats… Afternoon tea usually comes on a cake stand where the savoury is at the bottom, so you work your way from bottom to top.
Sweet
The sweet treats are always amazing! Think macarons, mini cupcakes, lemon or other fruit tarts, chocolate eclairs or pate des fruits. All of the skills of the pastry section are loving poured into this section and it's always divine.
There should be one of each of the treats (whether savoury or sweet) so that everyone gets to try them. But you can swap if you don't like something – that's why I'd always recommend bringing a friend to share with!
Scones
It would not be an afternoon tea without scones, served with clotted cream and jam… Whilst I won't be sharing a preference for cream or jam first I do recommend that you try the indulgent clotted cream – so good!
Non traditional teas
There are plenty of ways to mix up the traditional afternoon tea – from the location on an old route master bus, to inside a museum; to themes such as Midsummer Night's Dream, Gin Cocktails or just pure chocolate; to those catering for a particular set of people – e.g. the ones tailored for men (think like sliders & whisky than fancy sandwiches and champagne!). So there is pretty much one to suit anyone, even those with food restrictions.
What afternoon tea would you pick? Tell me in the comments below!