If you are looking for some spritz inspiration now that the hot weather has hit, then #SevenDaysofSpritz is providing plenty over on Instagram!  If you if you search the hashtag you'll see lots of different spritzes, or keep reading to learn more about the basics of this iconic drink as well as some variations:
*Full disclosure – some of the products mentioned in this post were gifted – these will be marked when first mentioned*
#sevendaysofspritz – all the Spritz inspiration you need!
What is a Spritz?
When I say spritz do you think of the classic Aperol Spritz? That bittersweet drink that looks so inviting, but has frequently been butchered in execution?! Aperol have done well in their marketing and have created something that everyone recognises. However the origin of the Spritz isn't limited to Aperol alone. The iconic drink started from adding soda and ice to wine, to both lower the ABV and make it something you could drink by the bucketful on a hot summer's day.
Whilst there is no hard and fast rule to making a spritz, my good friend & cocktail guru @julianvallis defines it like this:
a spritz has to cover a simple wine and soda at the most basic, to something like a Negroni Sbagliato: so they almost always use either wine, aromatised wine (e.g. vermouth) or an aperitif (most liqueurs, amaro/bitter)… and then have fizz (soda or sparkling wine) and normally served with ice in a wine glass.
The whole point about a Spritz cocktail is that it's easy to make and refreshing to drink, so play around with what you like to drink!
The classic spritz proportions 3:2:1
Aperol have certainly done well with marketing their 3:2:1 proportions for the perfect spritz. This works out as:
3 of prosecco
2 of Aperol (or bitter element)
1 of Soda water
I've certainly tried to stick to this, to create long refreshing serves that work so well in these hot & sticky summer days. However you can also add other spirits for something harder, or sub the prosecco for vermouth topped up with tonic or soda for a lower ABV option.
Spritz alternatives from #SevenDaysofSpritz
Not sure you like Aperol? Well here are some alternative spritzes for you:
Sacred Rosehip Cup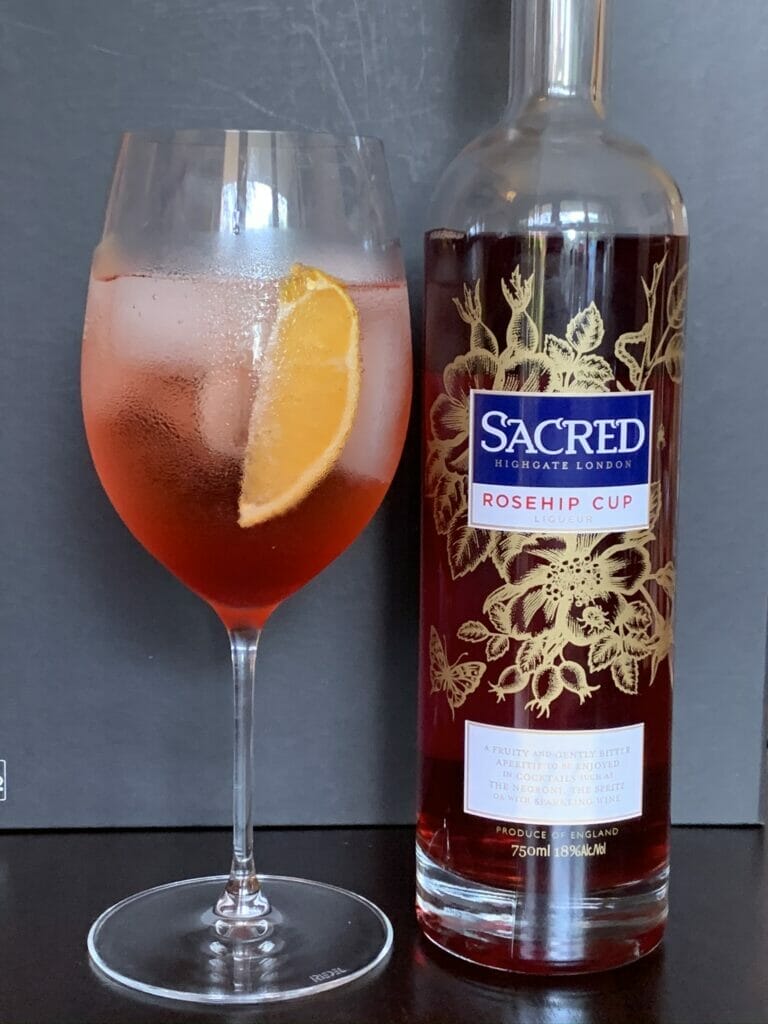 Made up exactly like the classic spritz in the 3:2:1 formula, this uses Rosehip cup instead of the Aperol. Sacred make gin, vermouth and whisky, as well this Rosehip cup in their distillery in Highgate, North London. Their Rosehip cup is made with oranges, rosehips and rhubarb, so is a fruitier and more complex bitter element than Campari (and it makes a great negroni with Sacred's own vermouth!).
Savoury citrus spritz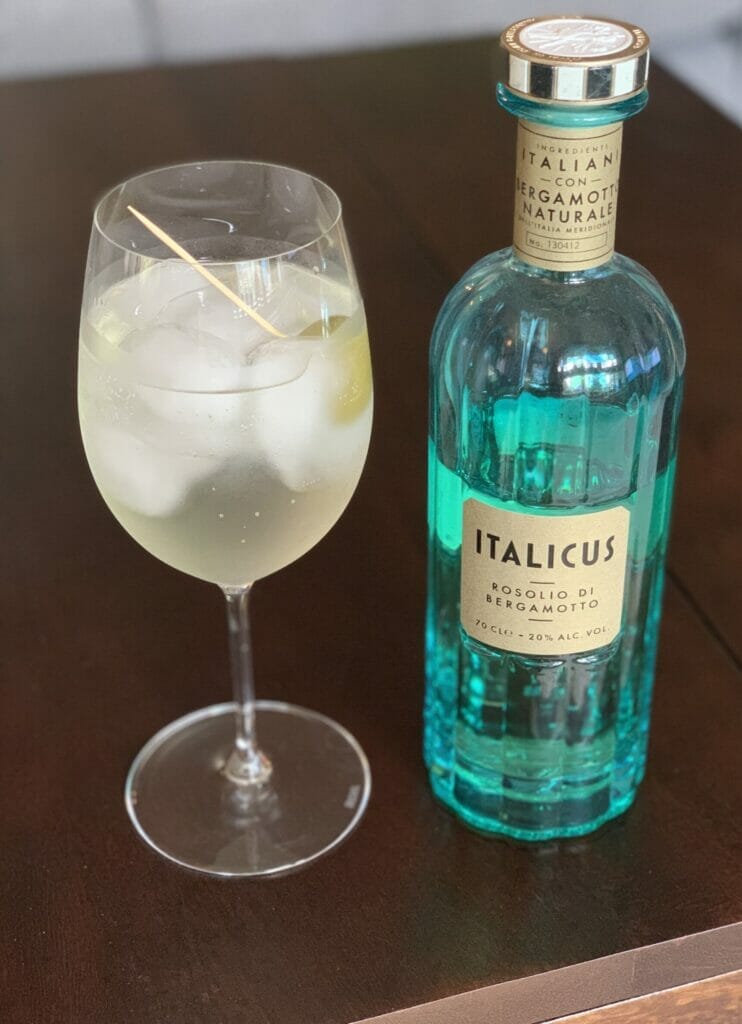 I first tried this Spritz at Duck and Waffle and I was inspired to give it a try. A combination of savoury green olive with it's salty brine notes and sweet bergamot citrus liqueur from Italicus – divine!
Raspberry infused spritz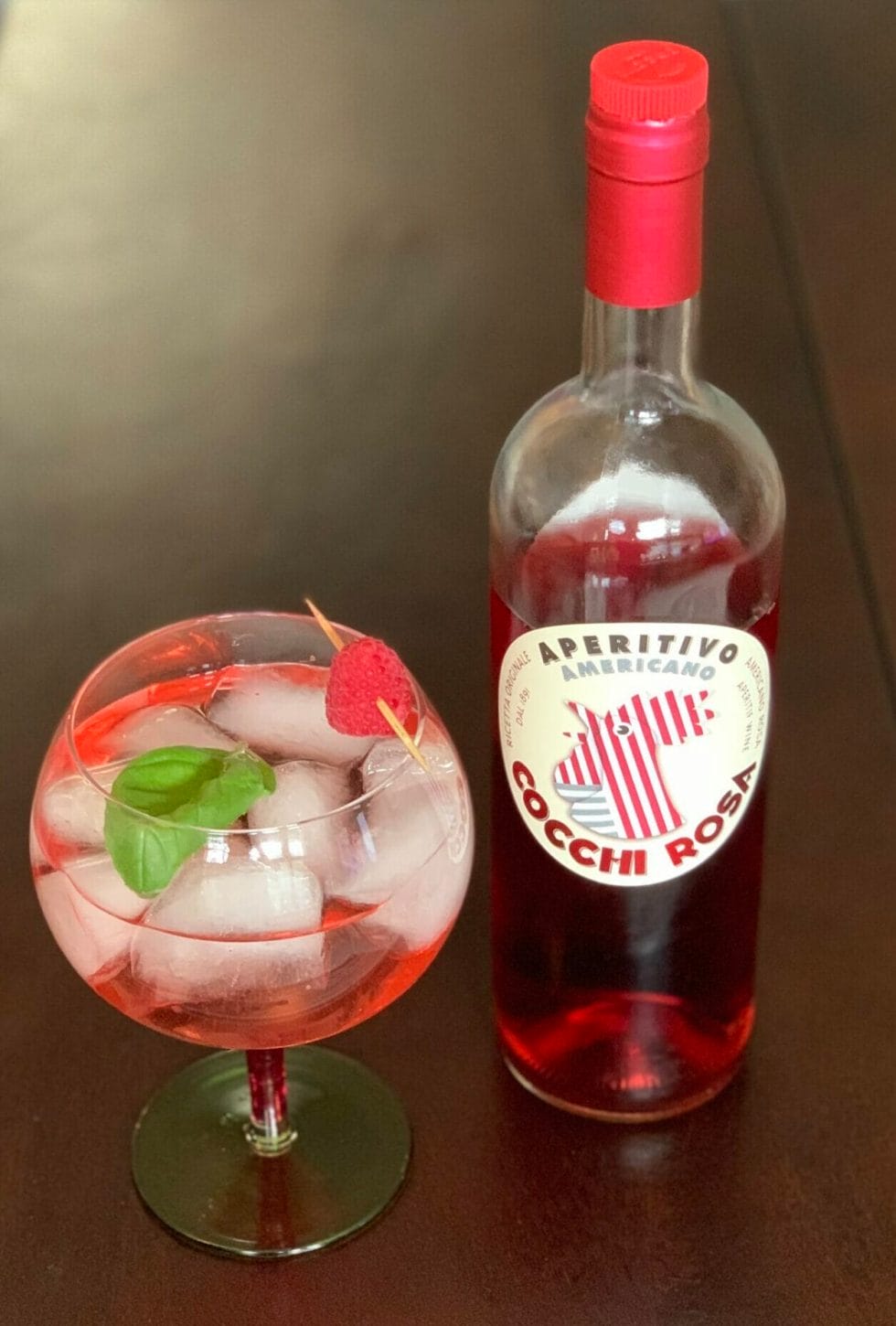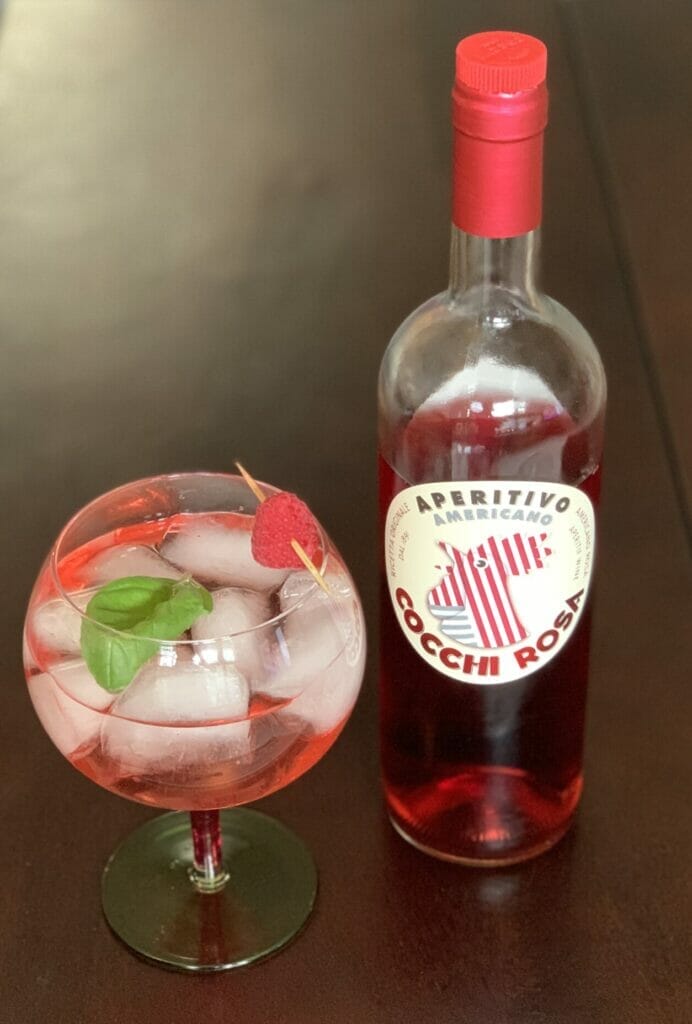 I was gifted some Cocchi Rosa and I've been playing around with different serves. For the seven days of spritz I took some inspiration from Inka from @onthesauce again and her fruit infusions, to create a raspberry infused spritz!
Grapefruit gin & aperitif spritz
Combining two grapefruit flavours may seem a little extreme, but it makes for a beaut of a cocktail! The Lakes Pink Grapefruit gin [gifted] is fresh and zesty with a punchy grapefruit flavour that holds up to most mixers. Pampelle ruby red aperitif has a gorgeous colour as well as grapefruit flavour. Leave out the gin for a lower abv serve.
Arancione [gifted] & gin spritz
This one is for the orange lovers. If you find Aperol too bitter then try the Arancione aperitif from Starlino [gifted] which emphasises sweet Italian orange. To make this a little punchier I added Zeiver gin [gifted], which has a unique array of botanicals, but most importantly loads of juniper and lovely fruity notes.
Lower ABV Victory bitters spritz
Victory make their Bitter, as well as vodka, gin, vermouth and whole selection of other spirits and cocktails in North East London. So this could also be called the London Spritz. The combination of the drier Victory bitters with Fevertree's blood orange soda is a perfect mix – I highly recommend you try it!
Dessert 'spritz' options
So combining dessert and a spritz is pretty easy when you think about sorbets! The classic Sgroppino originates from Venice and is a combination of Lemon sorbet and vodka topped with Italian sparkling wine.
I also saw Bittersweet Melissa's Campari based version, which I think is more fitting for a spritz version (as it has the bitter element from the Campari):
For my version I wanted to use Pietro Nicola Peach Aperitif wine and I spotted the most amazing sorbet at a local ice cream shop – Ruby & Violet. Their blood nectarine sorbet sounded like the perfect combination for the peach wine, and topped up with prosecco it turns into a spritz. The best time to drink/eat one of these is when it's super hot out. You want the sorbet to melt into the drink so you can enjoy all the flavours together, however a spoon also helps!
Non Alcoholic spritzes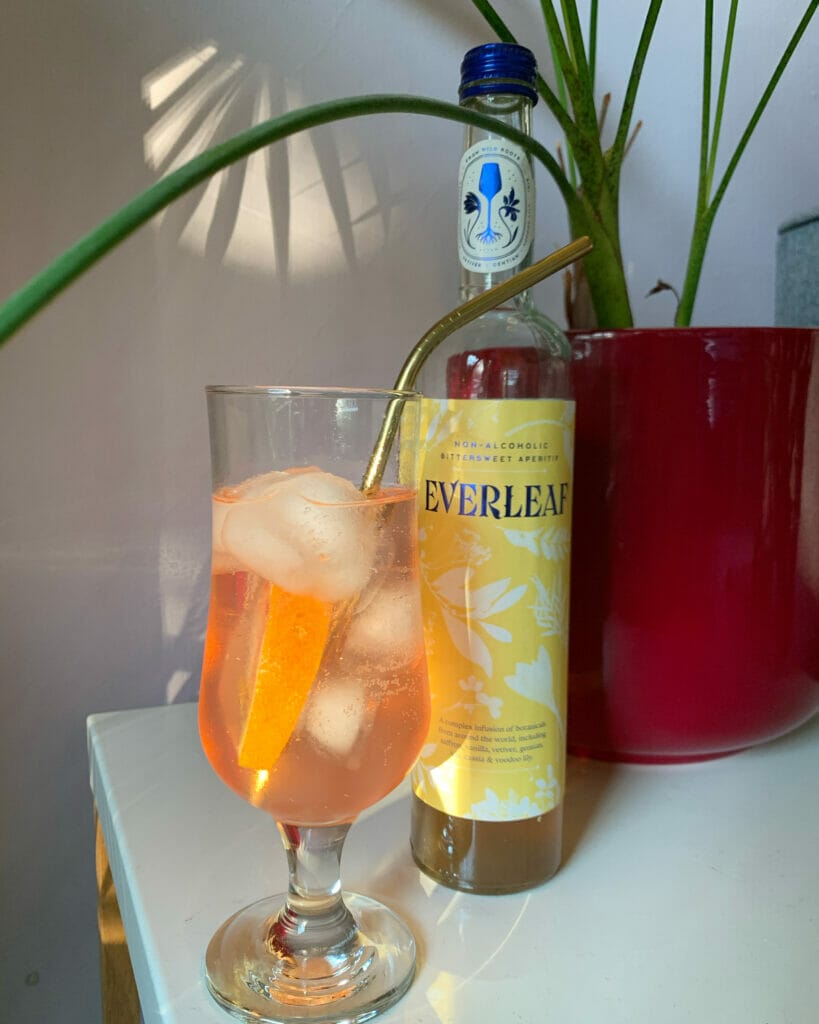 I'm a big fan of Everleaf [Gifted] as a non alcoholic bitter that works so well in the spritz serve. Everleaf also works as a non-alcoholic replacement for the bitter element in many cocktails, however standalone it's a great flavour and only really needs soda & ice to make it into the perfect serve.
What spritzes are you drinking this Summer?