Check out these gin advent calendars for 2022 and order them now! Advent calendars from well known brands will sell out fast!
*Full Disclosure, some brands have gifted items or I have worked with before, if this is the case I will disclose using [gifted] or [prior partnership], all opinions remain my own. There are also affiliate links included in this blog, these allow me to make money to support the blog at no extra cost to you, where this is the case they will be clearly marked as [affiliate]*
Gin Advent Calendars to Order NOW!
What's covered in this gin advent calendar guide:
Gin Advent Calendars:
The Gin to My To My tonic 12 days of Gin-Mas calendar includes 12 x 50ml serves, all a minimum of 37.5% (no liqueurs here!) and includes a Navy Strength serve at 57% too. There will be plenty of information available about the gins, including tasting notes and serving suggestions with daily social media posts and live videos. Start your Christmas count down from 13th December and join in on social using the hashtag #thegintomychristmas.
New this year, Drinks by the Dram, the original purveyors of the mini dram to try before you buy, have 4 different box designs to choose from including the Art Deco one shown below. In this Premium Gin Advent Calendar you'll get 24 drams, including some classic gins and their latest editions and twists. *Spoiler alert!* the full list is available on the Master of Malt website, if you want to see what gins you'll get. I can verify that there are some great new premium gins from around the world.
Join one of the largest Craft Gin Clubs in the UK in celebrating the lead up to Christmas in style! You'll have 25 gins to taste – including a special gin on Christmas Day. Each gin comes with a video tasting too. The line up of distillers is very impressive – but they aren't giving away all of the gins yet.
That Boutiquey Gin Company do all sorts of weird and wonderful gins! This calendar includes a selection of 24 gins from their broad range that will be sure to challenge and delight you. Boutiquey really push the boundaries so this will be a great flavour journey. Again you can find spoilers if you want to see exactly what I mean….
I have to credit my old flatmate for spotting this one in Costco. This calendar includes 24 miniature bottles including some great gin brands and also some gin liqueurs. The price is cheapest if you are a Costco member, with the best prize if you buy it in store.
Crackers and Decorations:
After launching their own luxury crackers last Christmas, Craft Gin Club have added another, Berry Gin set to the mix! The crackers are the perfect finishing touch for the Christmas table or a festive night in with friends and family. Sold in packs of four, each cracker has a gin miniature from their curated selection of the best craft gins in the UK, and a premium Merchant's Heart tonic to create your own gin and tonics. Naturally it wouldn't be a Christmas cracker with out a hat and a ginspired joke too!
Craft Gin Club's Christmas crackers are available from their online shop as a set of four for £29.95, or get 10% off if you buy 2 packs.
Individual Crackers:
Joining the Glaswegin crackers this year is their new Raspberry and Rhubarb pink gin. This is one for the sweet-toothed amongst you! For the lovers of more traditional gin, they are still doing their classic Glaswegin gin option too.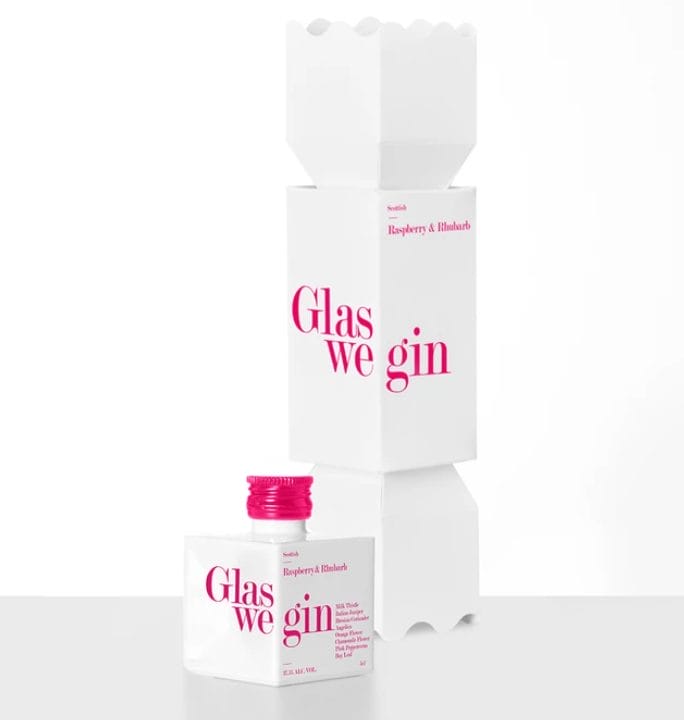 The original and best baubles, Pickering's don't just fill them with any gin, they have 6 different festive flavours, including the controversial Brussel Sprout gin!
If the Pickering's flavours are too much for you, then why not try Fox's Kiln gin baubles instead?! Containing 2 x 5cl Classic gin, 2 x 5cl Pink gin, 2 x 5cl Blood Orange gin, there's sure to be something for everyone.