Just a small round up of my favourite gins this year. Whilst 2020 was a mixed year, it still resulted in some gems being launched in the gin world. Some of these gins may not be new in 2020, but they were all *new* to me!
*Full disclosure – some of the gins mentioned were gifted to me for review, where this is the case I will mention this as [gifted] after the first mention of the gin. Any affiliate links will also be marked [affiliate] and these help contribute towards the upkeep of the blog with no extra charge to you*
My top gins of 2020
2020, what a year and it's thankfully almost over. However with all the disruption to the hospitality market, it hasn't stopped the gin industry from continuing to innovate and launch new products (OK some are not new this year, just new to me!). Here I've rounded up my favourite new discoveries in 2020 in no particular order: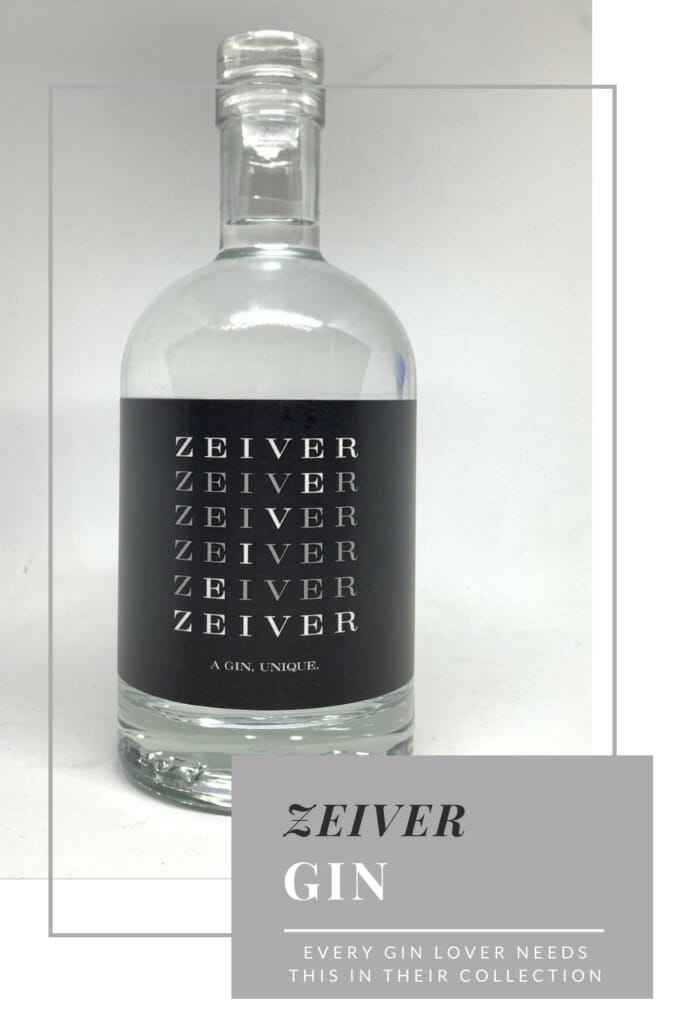 My most recently published post – but don't let that fool you, I've had this bottle long enough to empty it! (which with a collection the size of mine that takes a while usually….) This gin is a unique one – especially from the perspective of all the botanicals and ingredients that go into it. However the taste is classic juniper and the mouthfeel elevates this to a gin that is perfect to sip neat or serve in a martini.
Andrew from Gwyr is always innovating, and this year he and wife Sian brought out their Dragon Strength and Sloe Gins. Dragon Strength is so called as it's a 60% gin, with lovely smoky notes from lapsang souchon tea, balanced with citrus. They used their Rhosili gin as the base for this new gin – emphasizing the citrus elements from that and adding spice as well as the smokiness. The result is a big powerful gin that works superbly in cocktails, where it stands up to other flavours. The Dragon inspiration comes from their local area, 'Worm's Head' on the Gower peninsula which looks like a Dragon drinking out of the sea.
View this post on Instagram
Their Sloe Gin is a seasonal edition, infusing the gin with locally foraged sloe berries for a fruity gin. My favourite way to serve this is in a Sloe Royale – pour a measure of Gwyr Sloe gin into a champagne flute and top up with champagne or prosecco for a simple, delicious cocktail with a gorgeous blush!
2020 was the 20th anniversary of Martin Miller's gin, and so was meant to be a special year of celebration. The pandemic put an end to formal event plans, however Martin Miller's still launched their first two new editions, Summerful and Winterful. Both were designed to showcase the seasons, working from the existing botanicals in Martin Miller's gins. I was delighted to attend a Zoom event (how 2020!) for the launch of Winterful where Rory took us through the progression from Martin Miller's classic, Westbourne Strength and then Winterful. Winterful is a progression of the citrus and spice used in the earlier Martin Miller's gins and the zestiness of the mandarin with the warming spices makes it perfect for Winter serves – my favourite being a negroni with a mandarin/clementine garnish.
View this post on Instagram
2020 was the year that King's Hill launched their new snazzy bottle. And what a pretty bottle it is! However I don't just go for pretty things, I've got to like the gin too. The gin is made with botanicals locally foraged by distiller Sandy, and is light and refreshing, with lovely floral notes from heather and gorse flowers. Perfect as a light gin and tonic or special in a bramble fizz cocktail.
1881 Distillery based at Peebles Hydropathic Hotel launched several new gins that I got to try at the Glasgow The Gin to My Tonic show in March 2020 (just before we were all locked down). The Navy strength gin really stood out for me as being an amazingly smooth for the ABV and with super charged flavour, with lovely warm spice notes on the length.
The Subtly Smoked gin is a nod to the history of the hotel and is something a bit different. Not a smog of smokiness here, but something subtle and beautiful that works really well with ginger ale or for a sherry martini.
Unfortunately 2020 thwarted their attempts to get their new gin experiences up and running fully at the distillery. However you can still buy the gins and hopefully plan a trip for later in 2021 to visit the distillery and enjoy tasting & making gin whilst staying at the Hydro.
Amazzoni [gifted]
Hailing all the way from Brazil, Amazzoni broke into the UK gin market in 2020 with some assistance from Craft Gin Club. As the first gin made in Brazil the founders had a big job to create a gin that tasted classic, but used botanicals from the across Brazil to make it unique. I think they definitely succeeded, the result is a lively complex gin with smooth mouthfeel that works amazingly in a gin and tonic or Collins cocktail.
Manly Lilly Pilly
Manly Spirits had planned a live in person launch in April 2020 for their Lilly Pilly gin in the UK (they are based in the Northern Beaches of Sydney Australia). So that didn't happen…. instead we went virtual on Zoom! Launching this pretty pink gin in Spring in the Northern Hemisphere was a great move. It makes a lighter style gin and tonic, but isn't all sweet syrupy fruit. In fact the native Australian fruit it is named after – the Lilly Pilly – is a tart fruit, think more like a cranberry. They use this fruit along with infused fresh raspberries to get the colour. It works really well in a sour cocktail or martini also.
Another gin that I first sampled at The Gin to My Tonic show in Glasgow in March 2020 pre-lockdown. The Mackintosh clan had brought their two newly developed gins to the show for customers to sample ahead of pre-ordering bottles, a Navy strength and an Old Tom style. The Old Tom surprised me a lot – at first I thought they were joking about the pineapple being a key botanical, but I was super impressed with the gin and ordered a bottle straight away. The sweeter Old Tom style works really well with the fruity notes from the pineapple, and is satisfyingly balanced with citrus from grapefruit.
View this post on Instagram
This gin was made to serve with lemonade, so perfect for anyone who doesn't like the bitterness of tonic. I wasn't the only one impressed with this gin – it won Gin of the Year from the Scottish Gin Awards!
I've had a lot of my fellow gin friends rave over Biggar gin – so when they launched their Biggar (Navy) strength I was very happy to review it! The Biggar strength is loaded with juniper and works really well in a gin and tonic, with not much gin required for a tasty serve. It also works amazingly well in my favourite drink – the negroni!
View this post on Instagram
I loved it so much that I had to buy a full bottle to enjoy in full size negronis at home!
View this post on Instagram
Cabby's Gin was made 'accidentally' whilst creating a base spirit for the Cabby's spiced rum. As a traditionally made London Dry gin, the gin is juniper forward and carefully balances the 8 botanicals that go into it. Rated as first choice martini by Gin Magazine, this was definitely a happy accident!
View this post on Instagram
I served this it a watermelon negroni this summer, but a gin and tonic or martini will make you happy also. If you like rum, then definitely try their range, will 2021 be rum's year to grow in the UK?
View this post on Instagram
Brightside is a new gin and new gin method for Tappers gin, as it is made via distillation. (All Tappers gins are made using the compounding method). Brightside uses the same botanicals as Tappers signature Darkside, and it was pretty cool to do a side by side tasting of both of them earlier this year to see how the method impacted those flavours!
Here's my IGTV live tasting:
View this post on Instagram
Procera Blue Dot has been a FAVOURITE martini gin of mine since I first tried it at Junipalooza a couple of year's ago. With a hand blown glass bottle, leather wrapped top and Kenyan Procera juniper – along with a host of other African botanicals – everything about it is unique and special. When you've tried this gin in a Duke's Bar martini, you'll know what I mean.
November 2020 was the launch of their new Red Dot gin which at 51% has been made with more punch to stand up to other flavours in cocktails, as well as having more umami & spice notes. So whilst Blue Dot is the martini gin, Red Dot is the negroni gin. I only received my bottle just before Christmas so actually haven't had a chance to open it yet! However trusted gin friends have vouched for it, including Spirits Kiosk:
It is a magically spicy and savoury African Terroir Gin, using five African peppers and native juniper.

On the nose, there's a lemony citrus that leads the aroma. To taste that citrus flush dissipates fast as earthy juniper and a herbal spice reign supreme. One for a Negroni.
So that's totally what I will be doing with Red Dot when I open it. Both the Blue and Red dot come with botanical salts to use with them. For Blue Dot the salt adds layers of flavour and removes any bitterness from a gin and tonic, so with a Red Dot negroni I'd expect the salt to do the same – counteract the bitterness and let the botanicals shine through.
Let me know what your favourite gin of 2020 was in the comments below – happy new year and here's to a better 2021!